Lawrence Police Department Cadets
The Lawrence Police Department runs a Cadet program for young adults who are interested in law enforcement as a potential career. Supervised by officers, the cadets are exposed to multiple facets of police work via ride-alongs, specialized trainings and numerous community service activities in the city of Lawrence. For example, cadets participate in local parades, marathons, National Night Out and Shred-It day.
A donation from the Lushin Foundation makes it possible for the program to purchase cadet uniforms, training equipment, a generator to light nighttime training exercises, in addition to personal hand-held radios and radios for the cadet cars.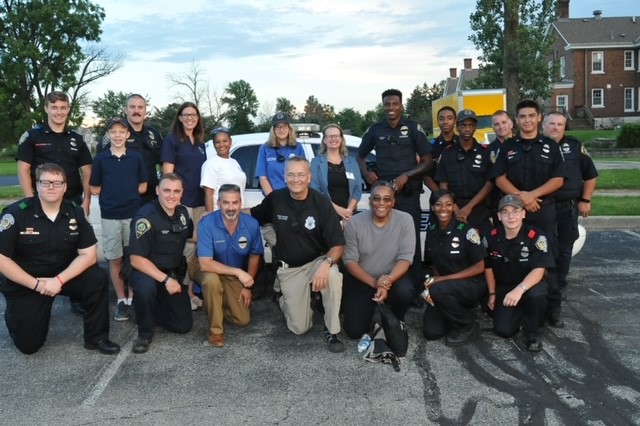 ---
Learn more about Lawrence Police Department Cadets or find out more about the Lushin Foundation.