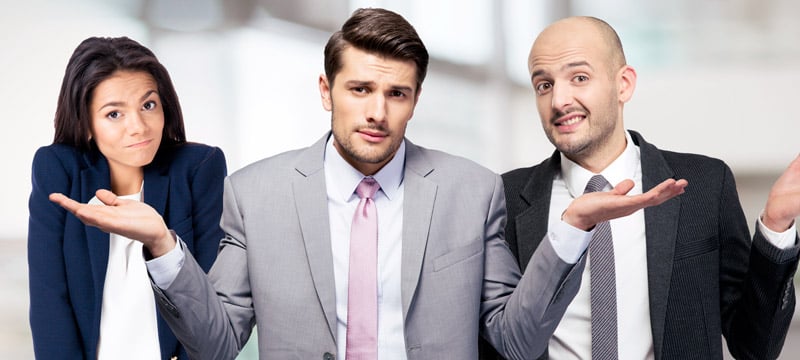 do you have the right team to prospect and grow business?
"I'm worried that my people's deals keep getting stuck in the pipeline and take too long to close or don't close at all."

"My business is growing, but I'm frustrated that it's not happeneing as fast as I want it to."

"My people are good, but they just aren't prospecting and hitting their monthly sales goals."
If you're a business owner, CEO, or president, there are many challenges that you face as you try to keep your business growing. In order to keep growing you also need to have the right team in place. Join Shad Tidler on Wednesday, April 27th to gain insights and advice on the challenges you face with your business and sales team including these:
How can I more accurately predict when opportunities will close and revenue will come in?

What prospecting activities should my people be doing daily to be effective at bringing in new business and growing current business?

Why are some of my people highly motivated to get new business, but others are not motivated at all and some are stuck in the middle?

What skills and strengths do my people need to have to be better at growing my business?
Bring your real-life challenges and examples for us to work through and help you find solutions that you can put in place now!
Event Details:
Date: Wednesday, April 27th
Time: 8am — 10am
Location: Lushin | 5655 Castle Creek Pkwy N Drive | Indianapolis, IN 46250
---

SHAD TIDLER, Associate

Shad is an associate with Lushin. Lushin has been providing help to grow their client's businesses for 19 years. Shad's background is in the logistics and transportation industry, where he was in various sales roles for 5 years. Shad works with business owners, company presidents, and CEOs both nationally and locally, from small companies to large